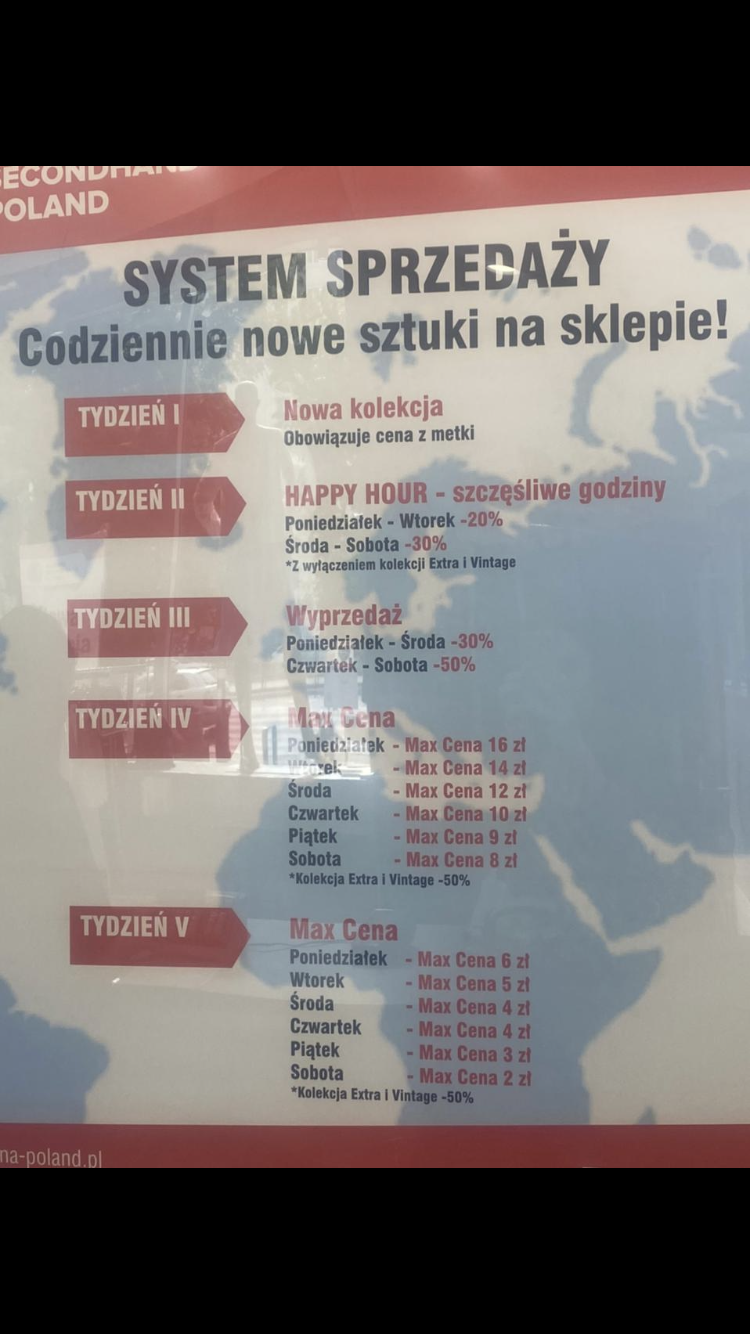 Believe me guys, Warsaw as a whole has so much to offer. It is such a metropolitan city with so many shops, sights, history, nightlife and much more. There is something for basically for everyone.
However, there is something particularly special about the city, which I find is important to mention in at least one blog (even tho if you ask me it deserve a whole book of praise). The THRIFT SHOPS. I am telling you guys, it's addictive. Highly addictive. One's you buy something in those multiple stores spread around the city for a very affordable (I would even suggest cheap sum of money) you are never gonna stop shopping there. These shops will magically draw your attention and your body towards its doors. Believe me, I am not describing it in an overtop fashion. It is just genuinely true. The Style, the prices and incredible sales will underline your basic human need of buying there.
Some practical information before going tho:
Go there Thursdays. Most of the shops that I will present you in the links below will have the biggest sales of Thursday's , because afterwards they usually get a new delivery of clothing.
Also, pay attention to some other discounts. Usually the price depends on the day you visit these shops. For example: Thursday everything for 6 Zloty. However, sometimes (when they got a new delivery the price on the price tag counts.). That doesn't necessarily mean that there isn't any, let's say 20% discount, anyway. So be aware of the particular days and its offers when you visit.
Below you find some of my personal favorites. I strongly encourage you to be Vintage, be environmentally friendly and be mesmerized by these shops.

The Shops:
Humana Second hand (the above picture shows its price list).
Tera Second hand.
https://m.facebook.com/TERAciuchy/
Odzież na wagę
http://www.odzieznawage.com
Lelum Polelum
Most of those are chains. So rush out and get it in your area 😉
Dennis 🙂